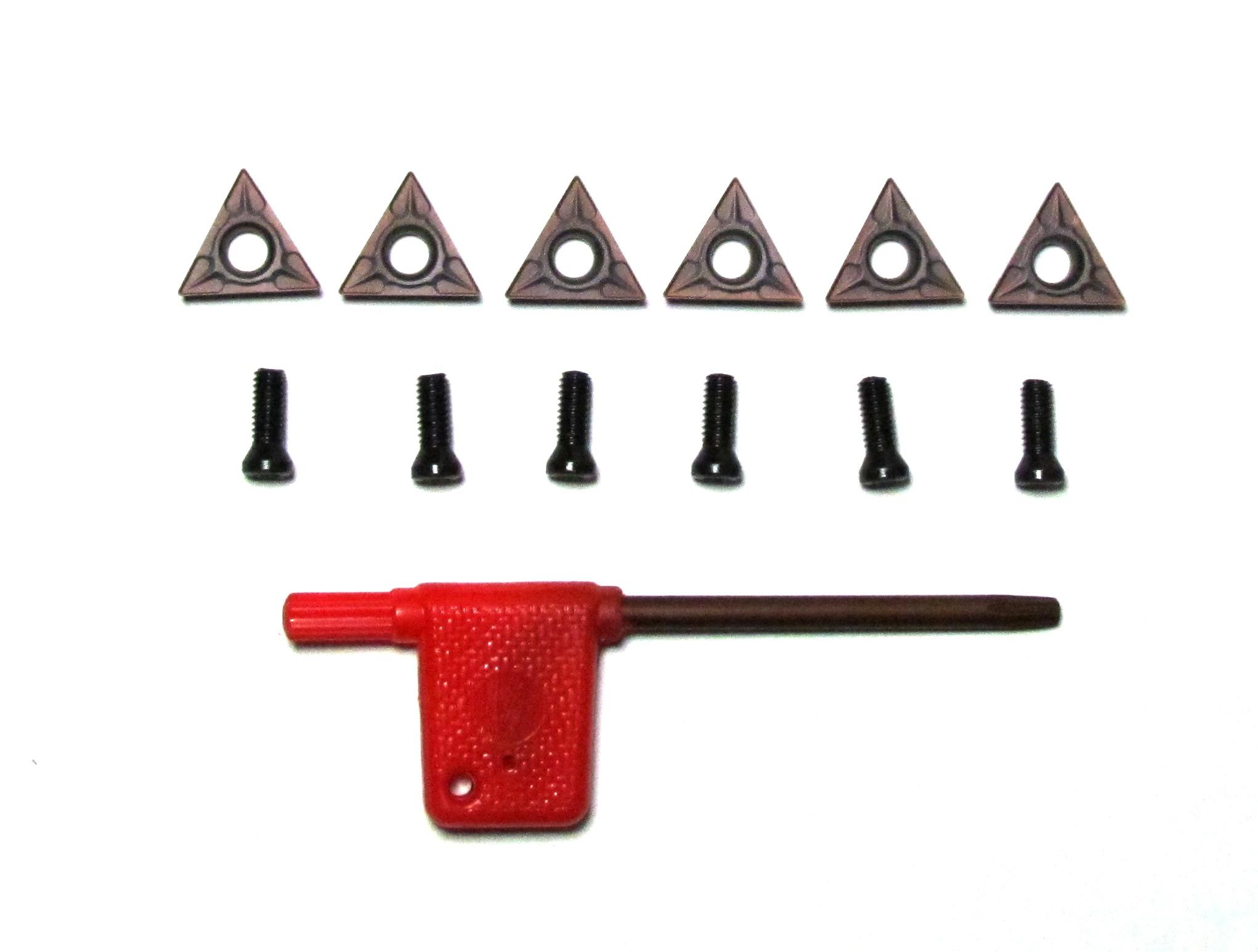 Detailing Triangle Carbide Cutters for DBX cutter 406
repcut
Free Worldwide Delivery!
This replacement cutters allow fine detailing work.
The cutters last a long time and can be rotated but eventually they will need replacing.
Replacement cutters for the 406 models. Easy and quick to change.
6 Triangular Carbide Cutters

6 Screws

Flag wrench
Note: This should not be used on the larger 456 cutters.